As Filipinos love to eat-out so the foodservice industry in the Philippines thrives. However, the lockdowns caused by the outbreak of the Covid-19 changed a lot of things including the dining-out habits. How did the eat-out consumers react during and after the pandemic? What food trended? What is their perception towards dining-out in the near future?
Here, SCMI shares the report on Eat-Out Behavior, an online study conducted last Q4 2021 in Metro Manila, Metro Cebu and Davao City with sample size of n=200 per city.
Eat-out market's most looked for food is Milk Tea.
Takoyaki and BTS Meal are also products that gained traction in 2021.
These new products did not only generate high awareness but also enjoy high trial.
Digital channels such as Facebook and YouTube, along with TV, drive awareness for these new products.
The Korean meal called BTS Meal gained high awareness from its multichannel marketing from traditional and digital promotions.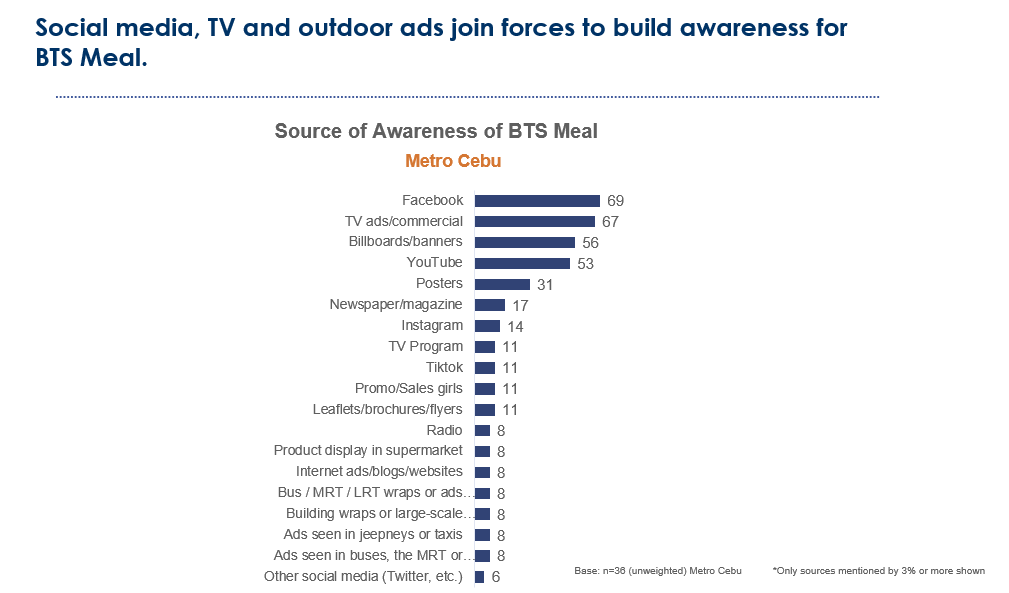 The study found out that consumers' top considerations for eat-out are budget and food quality. Among the eat-out brands, QSR brands such as Jollibee and McDonald's dominate patronage.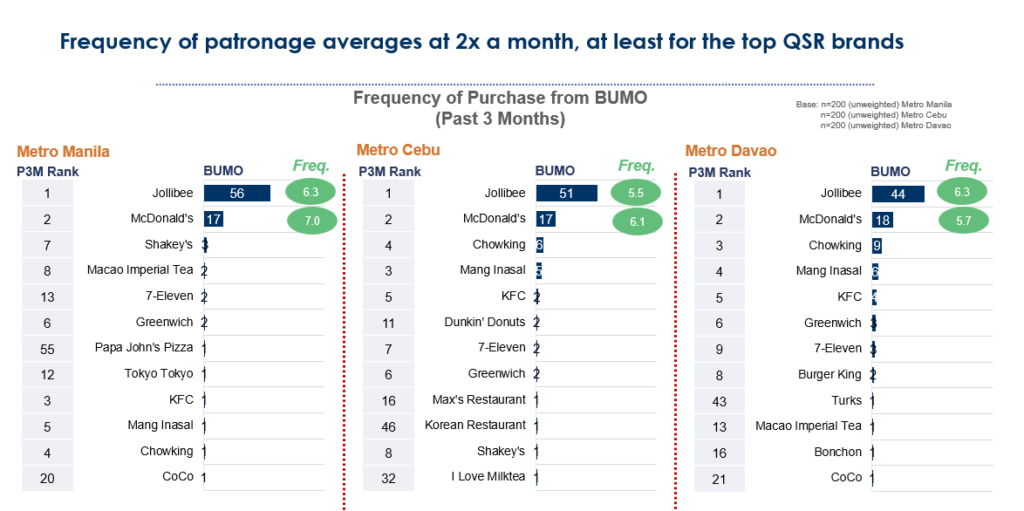 Consumers are generally optimistic that eat-out experience will either improve or return to the pre-pandemic ways in 2022. In their minds, safety protocols remain a top priority when dining out. Some marketing strategies to boost this post-lockdown period are Promos/Discounts and Loyalty Card.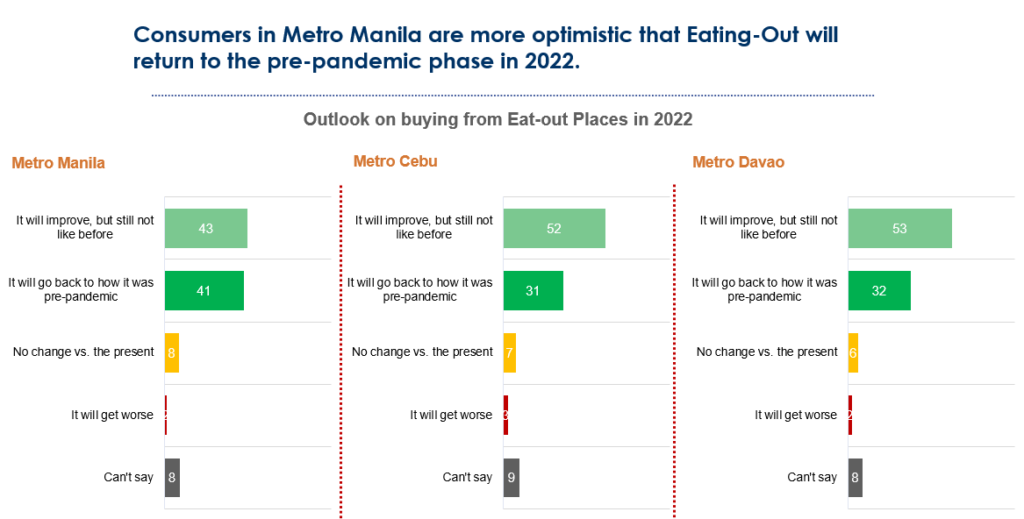 Eat-Out Habits During the Pandemic
During the lockdown, delivery and take out became popular modes of accessing food Filipinos crave for. The risk of getting the virus prevented many from going out that only about 15% have dined-out in 2021.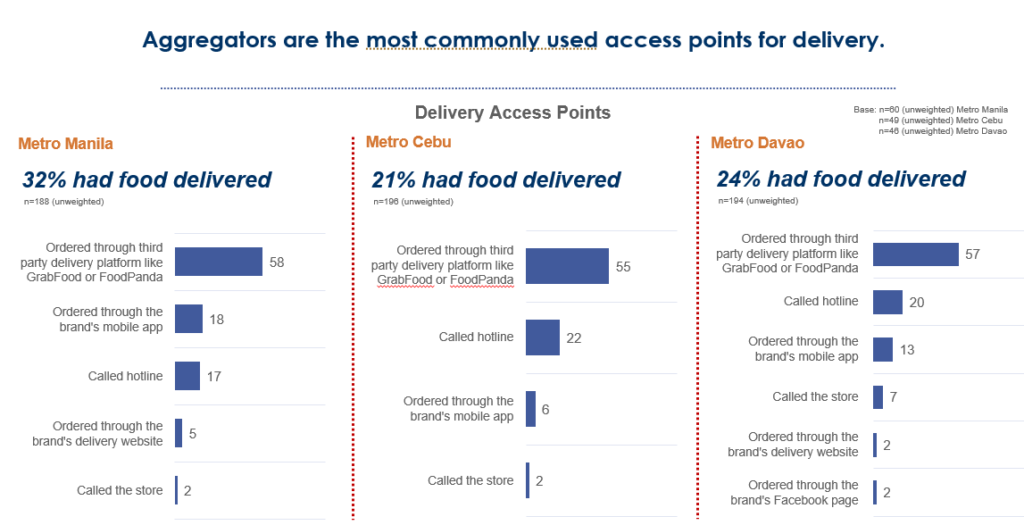 To find out more of 'Eat-out Behavior During and After the Pandemic', get the complete report here. This study is a co-lab with Insightspedia, an online survey panel provider.